Favaretto & Partners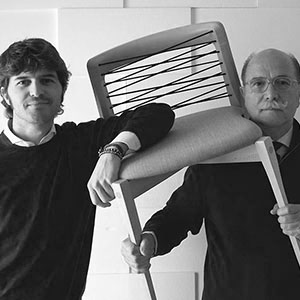 Favaretto & Partners is one of the leading design studios in Italy. Founded in 1973 by Paolo Favaretto under the name "Studio Favaretto", today it is one of the supporters of the principles of Design for All, a declaration accepted by the European Commission, according to which the accessibility of places and objects to the largest number of possible users must be guaranteed.

The studio is specialized in industrial design and architectural designing. All projects are carried out with great passion for experimentation and with undoubted technical competence. The activity of Studio Favaretto & Partners, thanks to the in-depth knowledge of materials and construction techniques, ranges from telephony to lighting, from seats and accessories. Specifically, the studio Favaretto & Partners designs and prototypes, also at industrial level, furniture and other furnishing accessories for offices and homes, sometimes anticipating those that will become the trends of international design.

Among the architectural works successfully completed by the firm Favaretto & Partners there are the restructuring and designing of private homes and offices and the design of a Tactile Museum for the blind in Catania.

In its more than forty years of activity , the firm Favaretto & Partners has established long-lasting collaborations with important Italian and foreign companies, and has received important international awards. Of unquestionable creative depth are the lamps designed for Vistosi.
Designer's articles