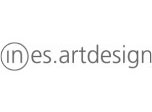 In-es.artdesign: fusion between art and design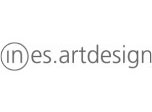 In-es.artdesign is an established company in the field of lighting design. The company's innovative strength lies above all in the ability of their designers to a fresh new spin in all their creations.

The artist-designer creates lighting equipment that are true works of art, often customized according to customer requirements.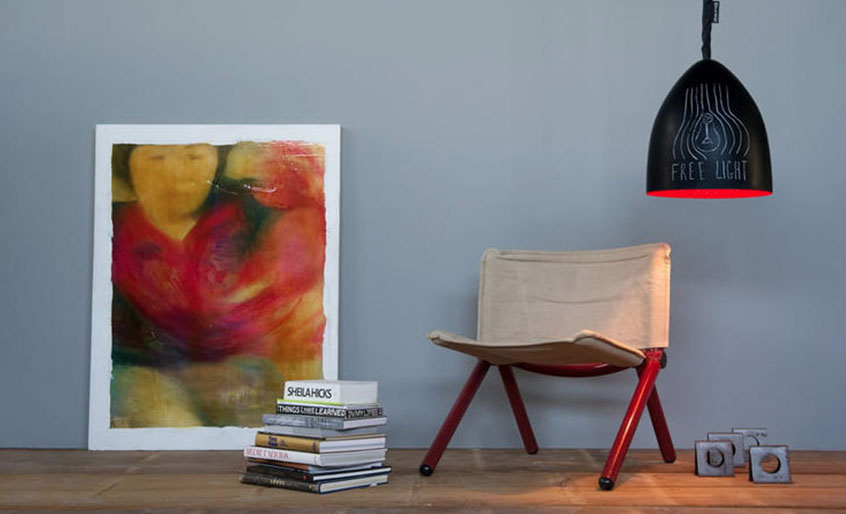 Handcrafted quality
One of the main strengths of In-es.artdesign products is that they are unique objects, real furnishings, and not only lamps. Some of the collections are limited edition, some entirely handmade. The exquisite embroidered textures used for selected lampshades radiate unique lights and colours.
the brands In-es.artdesign
In-es.artdesign combines the language of the figurative arts with the research of materials.
Made in Italy Innovation: Research and Materials
Unique items require unique materials, which adapt and are shaped by the designer's vision. And is so born "nebulite", an innovative material made ​​from a mix of resin and glass fibers. If illuminated, nebulite gives life to a particular refraction of light, warm and atmospheric. The nebulite products, when switched off, are white and shiny.

The research for the most exclusive materials has also led to the creation of lamps with a "blackboard" surface, on which you can write and erase at any time you wish. Of singular beauty are also the lamps coated in cement paint.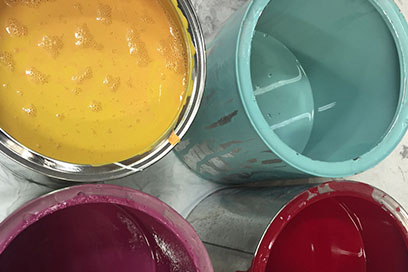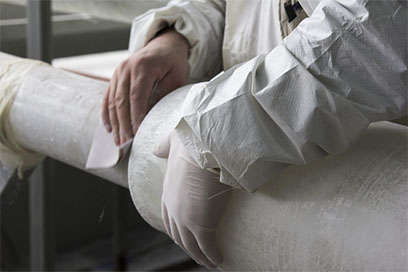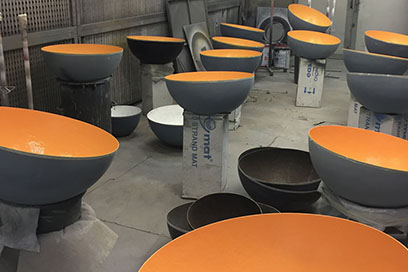 For In-es.artdesign, lighting is an art
Oçilunam is an Italian artist and designer who in 2003 founded In-es.artdesign, the internationally recognized company in the decorative lighting field, both for indoors and outdoors. The distinctive feature of the In-es.artdesign collections is the careful attention to details and the made in Italy materials selection, with artisanal techniques these lamps have received important international awards.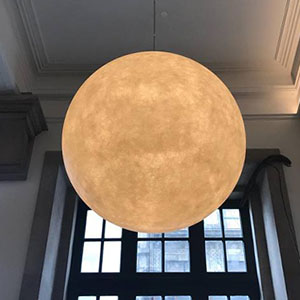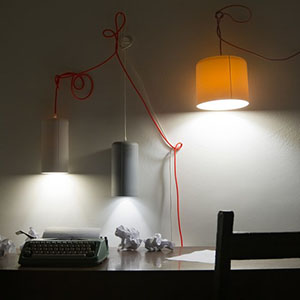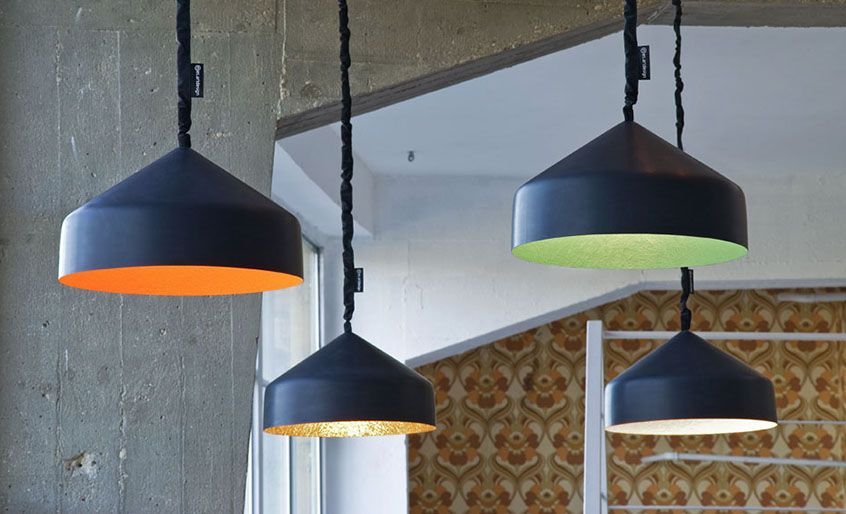 The prizes won
Matt Lavagna was awarded the Interior Innovation Award Selection 2015 and the German Design Award 2015. Luna reproduces the grain and the aesthetic appearance of the celestial body in the form and materials. Textures embroiders evocative interweaving of fabrics and light flashes.
Items manufactured on order. We ship in about 2 weeks.