You have actived an extra 8% discount
The discount will be applied to the total of your purchase, directly in the cart. Discount valid through 19/08/2018
Hitech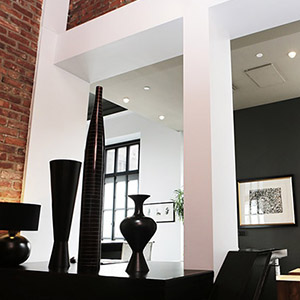 The
Hitech style
uses the LED spotlights that represent an interesting solution to enrich different rooms of the house because they are able to combine the directionality and the warmth of the LED light, with the possibilities in terms of furnishing and design.
Being able to opt for different types of spotlights, which better adapt to your aesthetic taste and your needs, the spotlights can be installed not only on shelves and shelves, but also in enclosed spaces, such as wardrobes and service areas of your home.
The use of
recessed LED spotlights
allows to create functional light points to generate targeted lighting, also to illuminate the stairs in a practical and functional way. The recessed LED spotlights offer the possibility of generating light beams rich in nuances and heat without being invasive, in fact the structure disappears in ceilings, walls and floors. The LED spotlights can be used in all rooms of the house and represent a solution that is aesthetically valid, also convenient in terms of economic savings compared to chandeliers and wall lamps.
Collections