Line of office chandeliers, maximum visual comfort. Modern design lamps with single light emission and double light emission. Led lighting.
Request information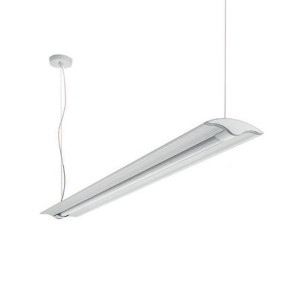 Jeg - Office pendant lamp 1560mm
Traddel - Jeg - Office lamps
LED office pendant lamp, with body made of anodised/polished aluminium. Closure caps included. This chandelier is suitable for LED tubes (art. LS-SK-94972N00).
287.92 €
157.90 €