Traddel office chandeliers
You can not find the lamp you are searching for?
We can help you, contact us.
CONTACT US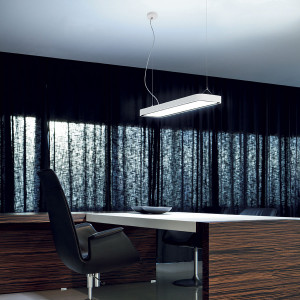 Suspended lamp for the office with double emission. The body of the lamp is made of extruded shaped and polished aluminium. PMMA micro prismatic diffuser. The feeding base can be aligned or not aligned to the support.
988.20 €
740.91 €