Slamp: creativity and design Made in Italy
Slamp is an Italian lighting company based in Rome where for over 25 years it has been producing design lamps characterized by a recognizable, eclectic and contemporary style. Each lamp is handmade with innovative materials and with the collaboration of important internationally known architects and designers.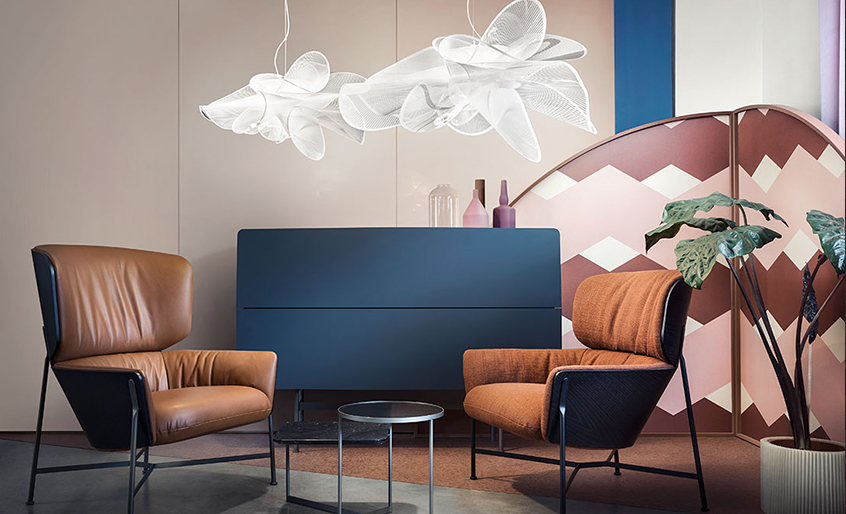 Uniqueness, recognizability and innovative materials
Slamp lamps are produced with modern materials such as technopolymers that guarantee better performance in terms of unbreakability and the possibility of creating shapes, decorations and effects that are impossible to achieve with other materials. The creation of a Slamp lamp takes place by means of a system of cold cuts, joints and folds performed by hand.
the brands Slamp
Slamp offers a wide and transversal range of design lamps ideal for lighting interior spaces in residential and commercial environments. Slamp lamps are recognized for the variety of shapes, colors and materials used. These are lamps strongly characterized by a whimsical and contemporary decorative style.
There are numerous light solutions. They range from chandeliers to wall, floor and table lamps, made particularly decorative by the skilful use of completely dissimilar materials such as plastic, acrylic glass and metal. Such as the spectacular La Lollo, Clizia, and Veli lamps, richly decorated and elegant.
Thinking outside the box
Slamp has adopted a new approach for what concerns the world of design lighting, based on greater dynamism of forms, more oriented towards art design and outside the box. Its intent is to combine the need for innovation with the creation of objects capable of being at the same time suggestive, accessible and versatile. It succeeds in this challenge by combining artisanal and industrial techniques, which have made it possible to create original lamps with sinuous and captivating lines.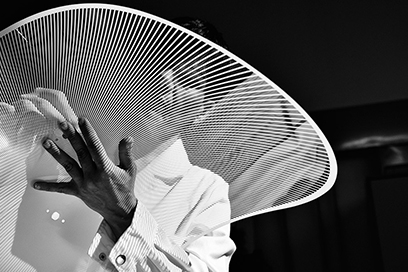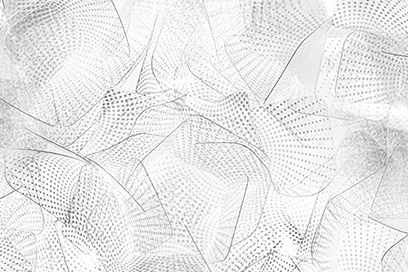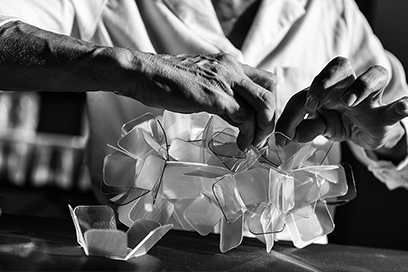 Collaborations with designers
The creative ideas of the designers who collaborate with Slamp find substance in the use of innovative technopolymers that allow them to give free rein to their intuitions and to create modern lamps characterized by decorations and effects that cannot be obtained with more traditional materials. The collaborations that Slamp boasts are many, just to name a few: Zaha Hadid, Doriana and Massimiliano Fuksas, Alessandro Mendini, Robert Wilson, Studio Job, Elisa Giovannoni, Riccardo Dalisi, Lorenza Bozzoli, Daniel Libeskind.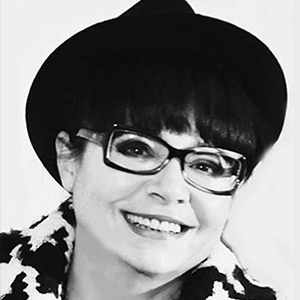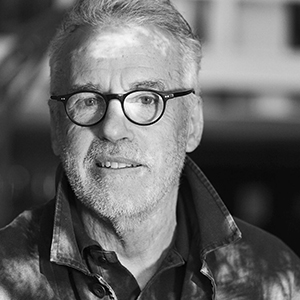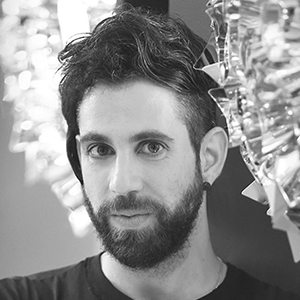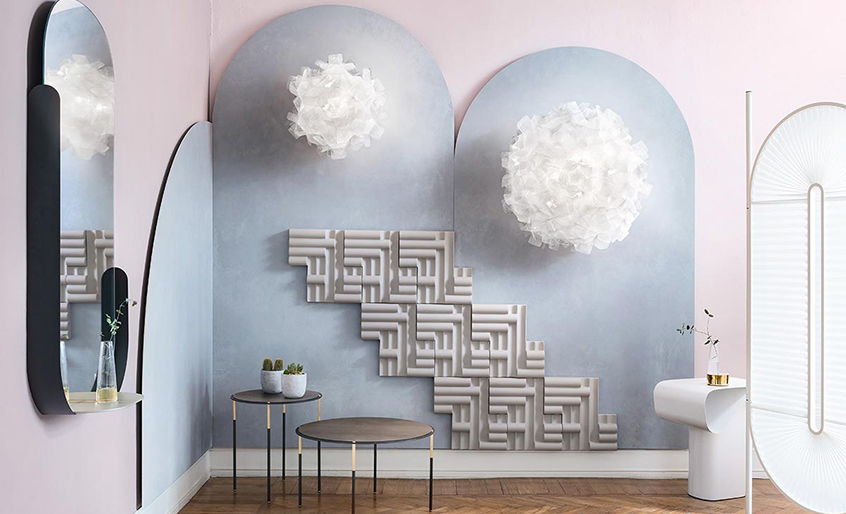 Awards and achievements
In 2009 Slamp received the first international awards: with the Veli line of lamps he obtained the first Red Dot Design Award. In 2019 the brand, now established globally, files two new patents and achieves its second Red Dot Design Award for the Hugo collection.
Items normally available in the warehouse.


The shipment usually occurs within 15 working days from order confirmation.