Chilò – Valbonesi – Ventrucci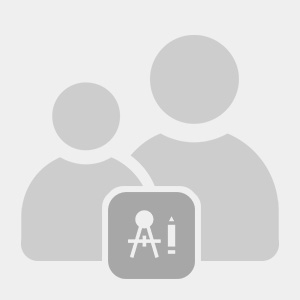 Diego Chilò was born in 1957 in Vicenza, studies at the IUAV of Venice and starts dealing with issues related to architecture and design, collaborating with various brands and with the architect Tobia Scarpa. Between 2003 to 2006 he is the Artistic Director of the ONO Luce company. Member of the Scientific Committee of the "Arte Acciaio Architettura" magazine, in 2005 the monograph dedicated to him, "Diego Chilò Designer" (Idea Architecture Books) was issued, and in 2006 he beins his teaching at the Faculty of Industrial Design in Florence. In 2010 he inaugurates his first solo exhibition: "Nel vetro c'è", at the gallery Galica in Milan. In addition, boasts monographic publications and editorials in major international publications.

Valbonesi Fiorenzo is an architect, born in 1952 and graduated in 1978. His early works include research in urban planning. Since 1980 he has been dealing with restoration and preservation of historic buildings,with the design of residential buildings, office complexes and museums, in the public and private sector. Since 1985 Fiorenzo Valbonesi has been working in the field of industrial design applied to lighting. In 1990 he opens a professional studio called "asv3". Since 1996 Fiorenzo Valbonesi has been collaborating with the Department of Processes and Methods of Building Construction of the Faculty of Florence and has held some courses at the University. In 2002 he starts working with ONO by Vistosi.

Giancarlo Ventrucci graduated in electrical engineering at the Technical Institute of Forlì and had the opportunity to improve his studies at Alfa Romeo. During his career he has worked both in the management of a company of portable electric tools and in the items designing. Since 1969 Ventrucci has been operating in the lighting field, offering his professional technical support to major lamps producers in Italy. Since 2002 Giancarlo Ventrucci has been collaborating with Diego Chilò and Fiorenzo Valbonesi for the design of some collections of lamps, including, for outdoors: the "Dossa" collection, lamps that seem to float in the air, and "Giardina", a collection of innovative design, in cast aluminum, with an aluminum cone, turned with a special welding, allowing to direct the light beam towards the floor. Among the creations for interiors, we mention: "Seicenta", in opal glass with a great brightness, and, the unique collection of adjustable wall lamps "Foglia": foldable and moldable "leaves" of light, in white lacquered metal and methacrylate diffuser with sandblasted thickness, for a homogeneous light diffusion.
Currently there are no items on sale of this designer
OTHER DESIGN ARTICLES