Mauro Olivieri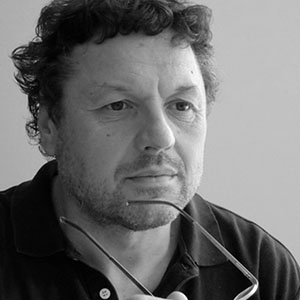 Mauro Olivieri is an Italian designer, graduated at the Architecture University in Genoa, Italy.

In 1986 Olivieri opened Laboratorio Maio, an environment of creativity and definition of corporate image.

The artist deals specifically with design, visual design, interior design , food design, lighting design and communication in general.

Mauro Olivieri is famous above all in the field of food design: with his performances he has contributed to renew, in fact, the concept of food, linking together the concepts of food, packaging and capacity.

In last few years, mauro Olivieri has also worked on lighting design, designing some items for Vistosi.
Designer's articles

Oh! Smash OUT
Outdoor lamps Oh! Smash OUT for outdoor lighting with a white oval lampshade.
120.90 / 253.89 €