Toso, Massari & Associati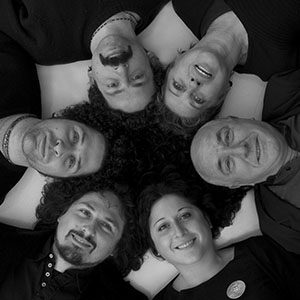 The studio was founded in 1966 by the partnership between the Muranese Renato Toso and the Venetian Noti Massari, to which will be added the sons Anna, Marco, Pio and Tito. Specialized in architecture, interior, industrial and lighting design, the studio also deals with exhibitions, shops and stands. The authentic passion for the creative process and the design methodology is a common thread. They collaborate with qualified firms such as Rossi di Albizzate, Alpi, Cattelan Italia, Estel, Henry Lloyd, Ferro Murano, Fly Line, Formica, Frighetto, Gabbianelli, Marcato, North Sailes, Sis, Stilwood. In the lighting sector they've designed for Vistosi, Artemide, Foscarini, Leucos and Venini. They have won several prizes including: Andrea Palladio Award, Tercas Architettura 2000, Young & Design Competition 2005, Interzum-Kohl, IBD-Award-USA and three selections for the Compasso d'Oro of ADI. Their works have been exhibited in museums in every corner of the globe: from Palazzo Grassi in Venice to the Louvre in Paris, from Corning Glass to the MOMA in New York.

For Vistosi, they gave life in 2007 to Ecos, the series of modular lamps with glass rings of different colors and textures; in 2013 sees the light Noon, the collection with soft lines in glossy white glass inspired by the phases of the moon.
Designer's articles