Giuseppe Maurizio Scutellà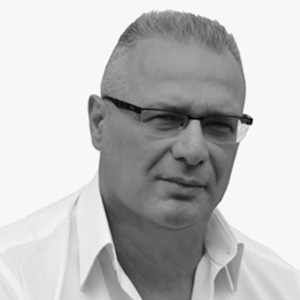 Giuseppe Maurizio Scutellà, a Sicilian designer, moves to Lombardy to continue his studies as an industrial expert with a mechanical focus, to then collaborate with numerous companies in the area and expand his technical knowledge. He worked for twelve years as a designer of die-casting and plastic molds for important companies such as Mercedes, Prisma, Gaggia, Ducati Bonfiglioli, Kawasaki, Artemide. He collaborates for fourteen years as a designer in the home sector with companies such as Mepra S.p.A, Pandora Design and Bialetti Industrie.

For the Artemide lighting company, Giuseppe Maurizio Scutellà realized in 2008 the "Pirce" pendant and ceiling lamp, a modern disco-shaped lamp with a spiral movement obtaining numerous awards: the Good Design in 2008, the Red Dot Award in 2009 and the IFF Design Award in 2010.
Designer's articles