Donegani & Lauda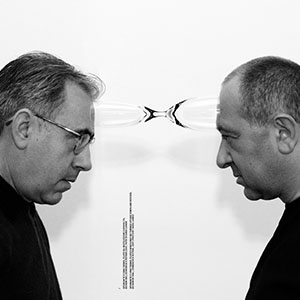 Dante Donegani was born in 1957 in Pinzolo, in Italy and graduated in Architecture in Florence in 1983. He worked for Olivetti from 1987 to 1991. Donegani collaborates with important companies in the development of product design, including Steel, Luceplan, Le Cose Nostre, Edra, Radice, Viceversa, Memphis, Stildomus, Isuzu. Since 1991 Donegani has been the director of the Master in Design at the Domus Academy in Milan, winner of important competitions, his projects are exhibited in various exhibitions.
Giovanni Lauda was born in 1987 in Naples where he graduated in Architecture. From 1988 to 1991 he worked for the Morozzi & Partners studio. In 1992 Lauda and Donegani opened in Milan their D&L studio of architecture, interiors and design. They collaborate with the Domus Academy for didactic activities, they work in different fields of design creating commercial set-ups, art exhibitions, fairs and designed products for numerous companies. In 2001 Donegani and Lauda took care of the exhibition set up in Kobe and Yokohama entitled "Italy-Japan: Design as a lifestyle"; in 2004 they've exposed some projects at the Venice Architecture Biennale. In addition to receiving the Compasso d'Oro 2008 award and an IF design award in 2005, their works are part of some of the most important collections and museums in the world: the Design Museum in London, the Pompidou Center, the Vitra Design Museum, the permanent collection of the Milan Triennale and the San Francisco M.O.M.A.
Donegani & Lauda, ​​sign for Rotaliana, numerous collections of lamps: "Dina" innovative wireless table lamp, equipped with USB port allows you to recharge your cell phones and tablets, while the touch dimmer adjusts the intensity of the light; the "Drink" floor, wall or suspension lamps, with an essential design characterized by a diffuser shaped like a glass; "Frame" LED wall lamp with a modern style aluminum frame; "Belvedere" wall lamp in polished and varnished die-cast aluminum and the "String" lamps, for table, floor, wall or suspension, in a modern style, equipped with joints for directing the light beam.
Designer's articles