Romani Saccani Architetti Associati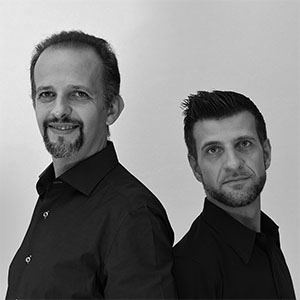 Michele Romani and Mauro Saccani are the two founders architects of the Romani Saccani Architetti Associati studio. The two architects were both born in 1970 in Milan province. They graduated in Architecture at Milan Polytechnic and in 1999 founded their study associated with Arcore. Since 1999 the two architects are ordinary members of the Industrial Design Association of Milan and are registered in the European BEDA Registry as designers.

The architects of the firm Romani Saccani Architetti Associati have turned, in recent years, more and more to the sphere of product design, specializing in lighting and furniture. At the same time they create indoor design projects for private clients.

Michele Romani and Mauro Saccani in their projects prefer minimalism as a balance, a rejection of excess and vulgarity.

In 2006, with the Diadema lamp designed for Vistosi, they are mentioned at the ADI Design Index.
Designer's articles