Vico Magistretti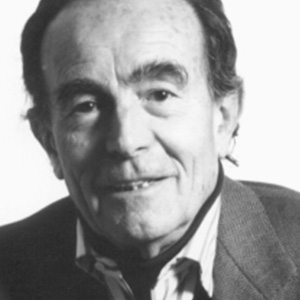 Vico Magistretti was born in Milan in 1920, he graduated in architecture in 1945 at the Milan Polytechnic. Magistretti is considered among the most successful Italian designers as well as urban planner. In 1956 he was one of the founders of the Association for industrial design (ADI) and in 1958 he joined the CIAM. Since 1983 he is Honorary Fellow at the Royal College of Art in London. In 1992 he was Honorary Royal Designer for Industry of R.S.A. from London.

During his career Magistretti received numerous awards including: the Gold Medal at the 9th Triennale in 1951, the Compasso d'Oro in 1967, two Compasso d'Oro in 1979, two Compasso d'Oro at Career in 1995, two Gold and Silver Medals at the Wiener Mobelsalons International in 1970, the Golden Chair at the Mobelsalons in Cologne in 1982, the SIAD Gold Medal of London and the Gold Medal "Apostle of Design" in Milan in 1997. Among his architectural works made in Milan we can mention: the church Santa Maria Nascente, the Torre del Parco, the house of Aquileia's square, the house in piazza San Marco, the headquarters of the Department of Biology of the State University, the MM Famagosta deposit.

In the field of design, Vico Magistretti has collaborated with many companies including Artemide for whom he designed the Elisse lamp, which has become one of the symbols of Italian design in the world, exhibited in the major museums dedicated to contemporary design and awarded with the Compasso d'Oro Award in 1996 The Eclisse table lamp is characterized by modern lines, ideal for lighting the bedroom, living area or desk.
Designer's articles